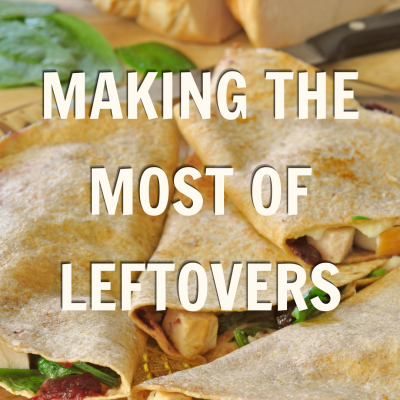 Believe it or not, leftovers can be a game-changer in your kitchen, saving you time and money, and reducing your food waste. Here are some quick and easy ways to maximize your food dollars with leftovers.
1. Plan Ahead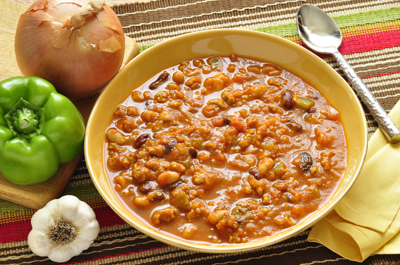 Planning your meals in advance can simplify shopping and cooking. It also saves you money by keeping you from buying things you don't need.  When looking through your recipes, check how many servings they make. Use that information to think about how much you or your family might eat and if you will be able to save any for another meal. You can plan to have leftovers by making a larger batch. If a recipe makes too much, try making a half-recipe.  Some foods, like many soups and stews, taste even better the next day. Try our Turkey Pumpkin Chili, Minestrone Soup  or Creamy Potato Leek Soup. If you have leftover soup, it only needs to be reheated to put a quick lunch or dinner on the table later in the week.

2. Get Creative!
Leftovers don't need to be boring! If you like variety, look for recipes you can adapt to what you have on hand. For our Mix and Match Stir-Fry, Grain Bowl and Skillet Meal, you can use whatever proteins, vegetables and grains you like. Also, many whole grains can be frozen after they're cooked, then used as needed to create different types of meals. Check out our Stovetop Bulgur for directions!

3. Cook!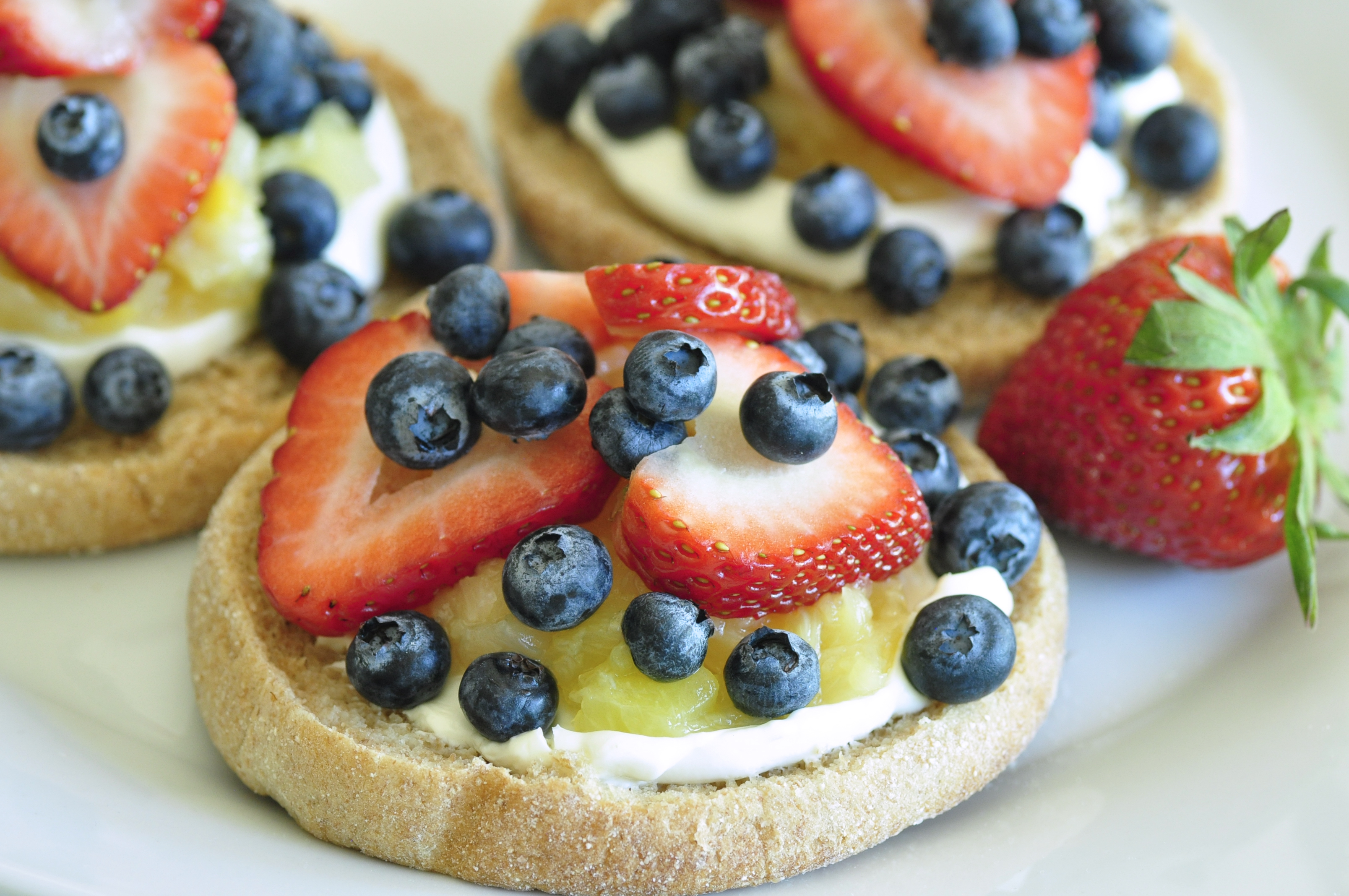 Want some more ideas for recipes that work well as leftovers?  Here are some suggestions:

● Make Microwave Applesauce as an easy, healthy snack, and use any leftovers in recipes like Applesauce French Toast or the kid-approved Whole Wheat Blueberry Muffins.

● Skillet-Braised Chicken works great as it is, but leftovers can also be used in Hearty Chicken and Homemade Noodle Soup, Coconut Chicken Salad or any recipe that uses cooked chicken.

● Make My Personal Pizzas or Eggplant Pizza Slices and top with leftover protein and vegetables. Fruit Pizza and our Fruit Smoothies 1 and 2 (with yogurt or milk) are easy, kid-approved recipes that are tasty ways to use up extra fruit!

● Even vegetable scraps can be saved! Kitchen Scrap Veggie Broth uses peels, stems—all the odds and ends of vegetables. Just store them in the freezer until you're ready to make the broth. Onions, carrots, celery and herbs are all great additions.  Check out the recipe for the best scraps to use, instructions and important safety information. All scraps should be clean and safe to eat.

● Many ingredients can be stored for later use. Tomato paste is a great one to freeze since it comes in a larger amount than most recipes call for. Check out our Freezing Fruit and Freezing Vegetables Food Hero Monthly issues for advice on the best way to preserve different foods.
4. Food Safety
Keep leftovers safe to eat by handling, storing and reheating them properly. As always, wash your hands before touching food. Refrigerate or freeze leftovers within 2 hours from the time you stop cooking. Defrost frozen leftovers in the fridge before reheating. If you're handling raw meat, be sure to keep it away from cooked foods and produce. For more food safety tips, including temperature guides for storing and reheating, check out the Keep Food Safe issue of Food Hero Monthly.
By following these tips, you can transform leftovers into delicious, budget-friendly meals while minimizing food waste. Happy cooking!