JANUARY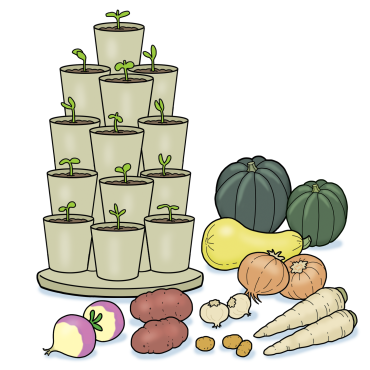 JANUARY
Take a look at your seeds. Sort them by the month they need to be started or planted.
Thrift stores and online communities are great places to look for free or inexpensive gardening tools and containers to grow plants in. Supports for climbing plants can be made from many recycled items, like clothes-drying racks and even small ladders!
Plan a garden with neighbors and friends: share the work, seeds and tools, then share the bounty.