A 5-minute make-ahead recipe filled with the perfect spices for taco night.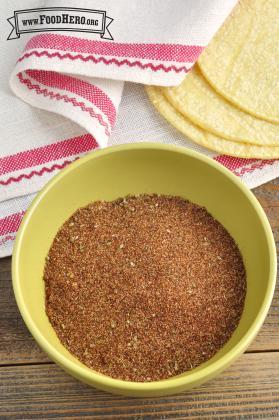 Prep time: 5 minutes
Makes: 1 cup

Ingredients
3 Tablespoons
garlic powder
3 Tablespoons
onion powder
6 Tablespoons
chili powder
Optional
4 ½ Tablespoons
dried oregano
red pepper flakes (to taste)
Directions
1. Mix ingredients well and store in an airtight container.
Notes
Taco Seasoning can be used in these Food Hero recipes: