Classic flavors of garlic, onion and thyme, with spicy red pepper and smokey paprika make this a versatile seasoning for veggies, meats, rice, tofu and soups.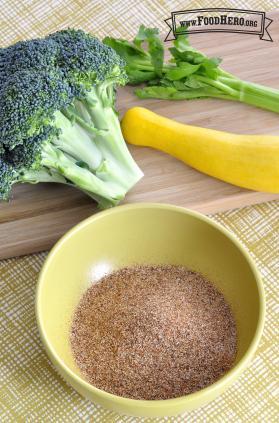 Prep time: 5 minutes
Makes: 10 Tablespoons

Ingredients
3 Tablespoons
onion powder
4 Tablespoons
garlic powder
1 Tablespoon
ground red pepper or cayenne pepper
Directions
Wash hands with soap and water.
Mix ingredients well and store in an airtight container.
Notes
Use with vegetables and meats.