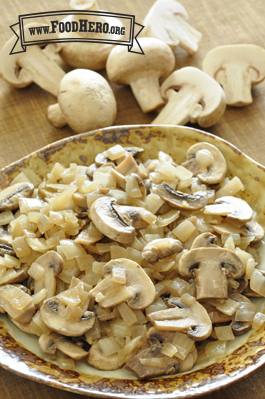 Prep time: 7 minutes
Cook time: 10 to 15 minutes
Makes: 3 Servings

Ingredients
1 Tablespoon
vegetable oil
Directions
1. Wash hands with soap and water.
2. Heat oil in a large skillet over medium-high heat. Add onion and cook until it begins to soften, about 3 minutes. Add garlic and cook another minute.
3. Add mushrooms, salt and pepper. Cook and stir occasionally until the liquid evaporates and mushrooms begin to brown.
4. Refrigerate leftovers within 2 hours.