Add a savory flavor to your favorite vegetables, grains, meats, fish, seafood, poultry, soups and stews!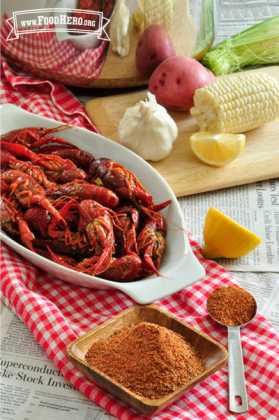 Prep time: 5 minutes
Makes: about 1/2 cup

Ingredients
1 Tablespoon onion powder 
1 Tablespoon garlic powder 
2 teaspoons cayenne pepper 
2 Tablespoons paprika 
1 Tablespoon pepper 
1 Tablespoon thyme 
1 Tablespoon oregano
Directions
Wash hands with soap and water.
Mix ingredients well and store in an airtight container.
Notes
Add more cayenne pepper if you like spicy heat.
When using with fish or seafood, add a splash of lemon juice before serving.
You might also like...