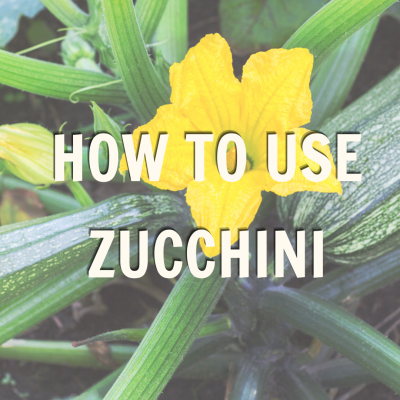 Zucchini is a type of summer squash popular in gardens throughout the Pacific Northwest—with good reason. The plant is easy to grow, hardy and has a high yield. Also, zucchini work well in a wide variety of sweet and savory recipes!
Although zucchini can grow to enormous size, they have the best texture and flavor when small. Most zucchini in stores range from about six to eight inches long. When shopping, look for zucchini with smooth green skin and no bruises. For more tips on choosing zucchini, check out our Food Hero Monthly on Summer Squash!
Wondering what to do with all that zucchini? Let's get into it.
Small Zucchini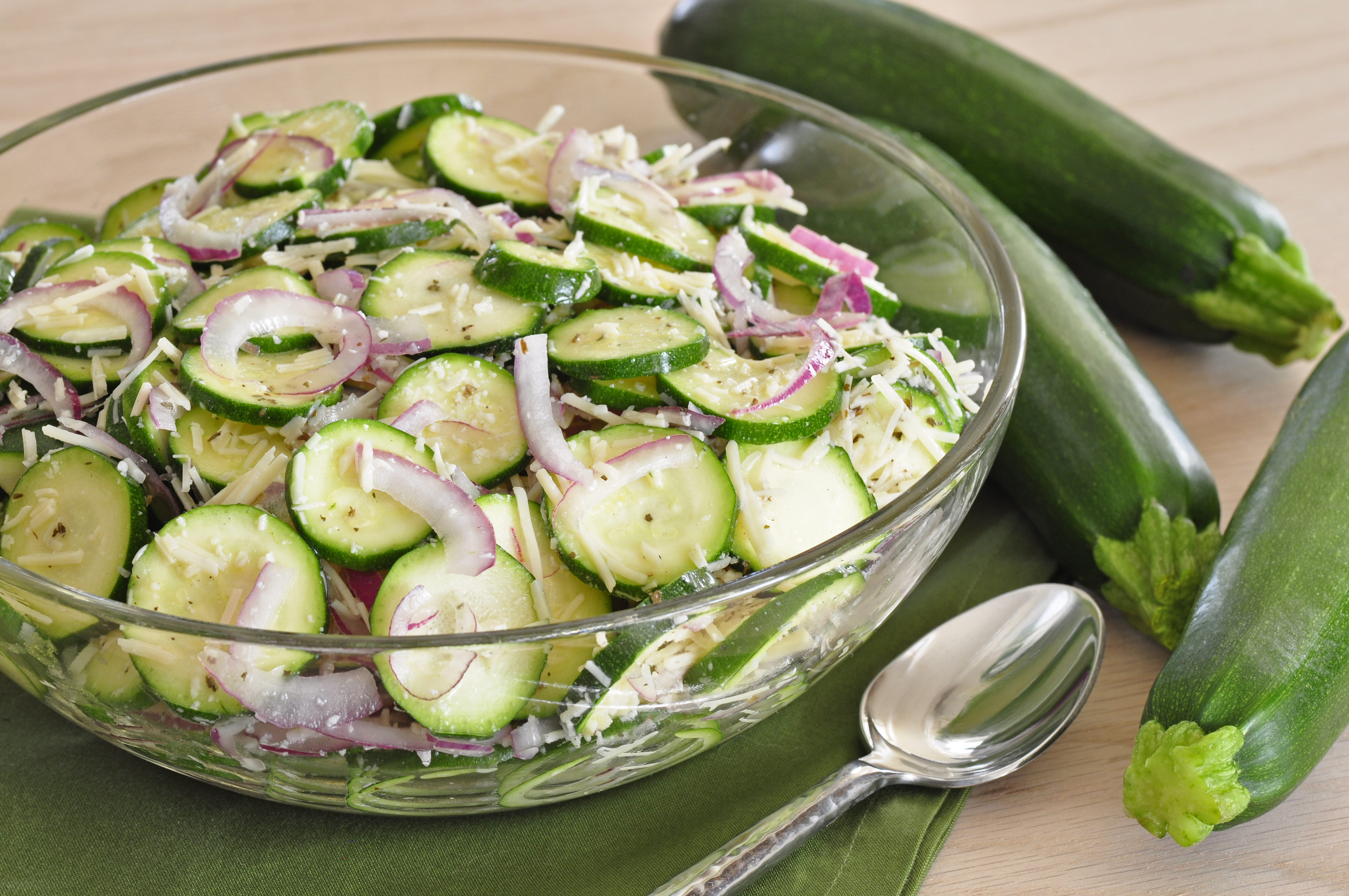 Small zucchini work great in stir-fries and salads. They are also delicious roasted! Our recipe for Zucchini Salad is an easy and quick summer meal for those nights when it's too hot to cook. Three Sisters Soup is flavorful and comforting, and a great way to use frozen zucchini. You can find more info on how to freeze zucchini on our Freezing Vegetables issue of Food Hero Monthly. Zucchini's mild flavor takes on other seasonings well. When roasting or stir-frying, try adding your favorite herbs and spices!
Large Zucchini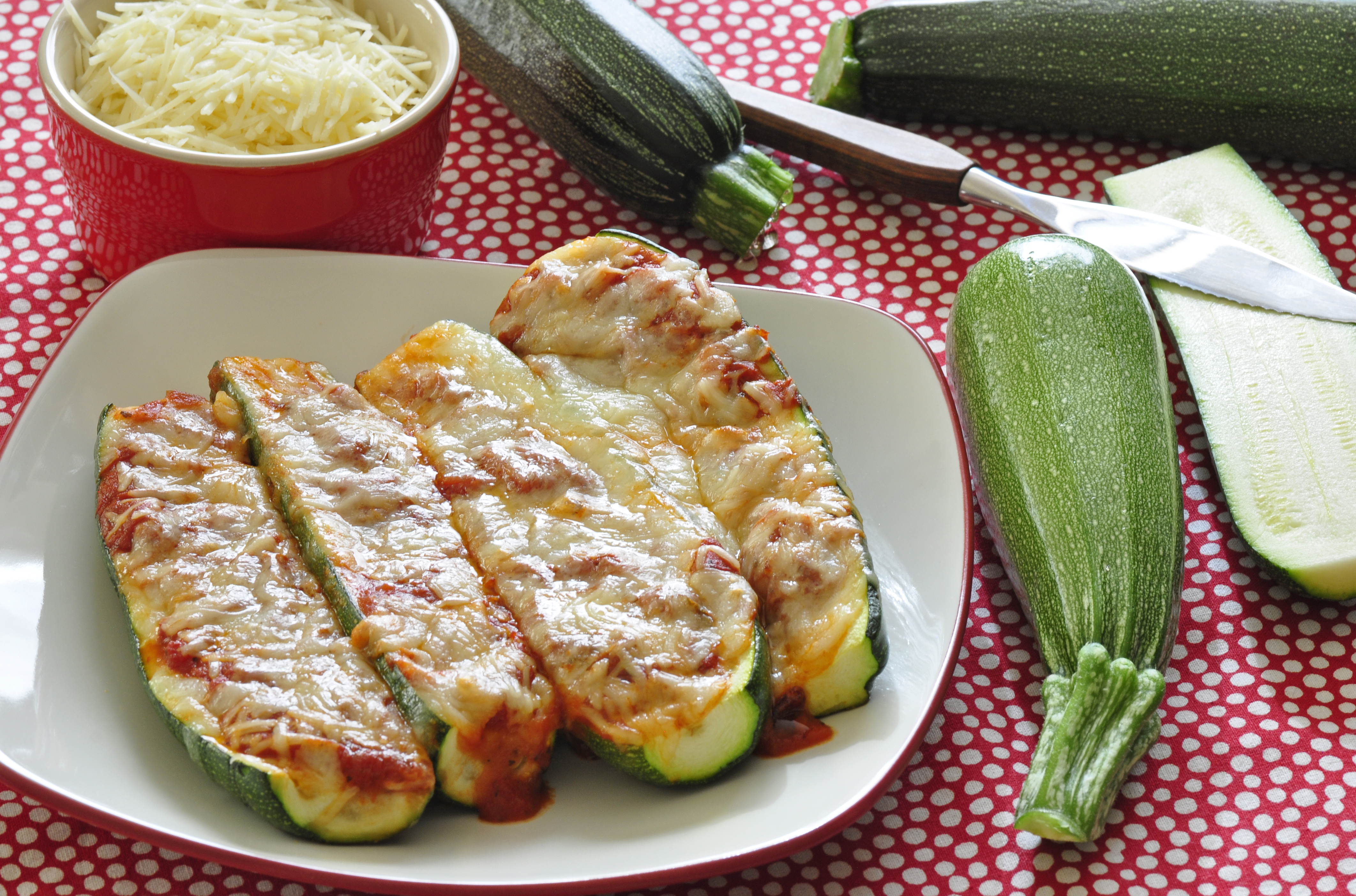 As zucchini grow, the skins become tougher and the insides drier and less flavorful. Large zucchini work well grated and used in baking. Zucchini Bread is a tasty way to use lots of zucchini! You can vary our simple recipe by using different dried fruits and nuts (or by omitting them).
Zucchini Pizza Boats are another easy way to use zucchini. All you do is cut lengthwise, scoop out the seedy centers and fill with desired toppings.  Use your favorite pizza toppings for a healthy after-school snack!
Zucchini Blossoms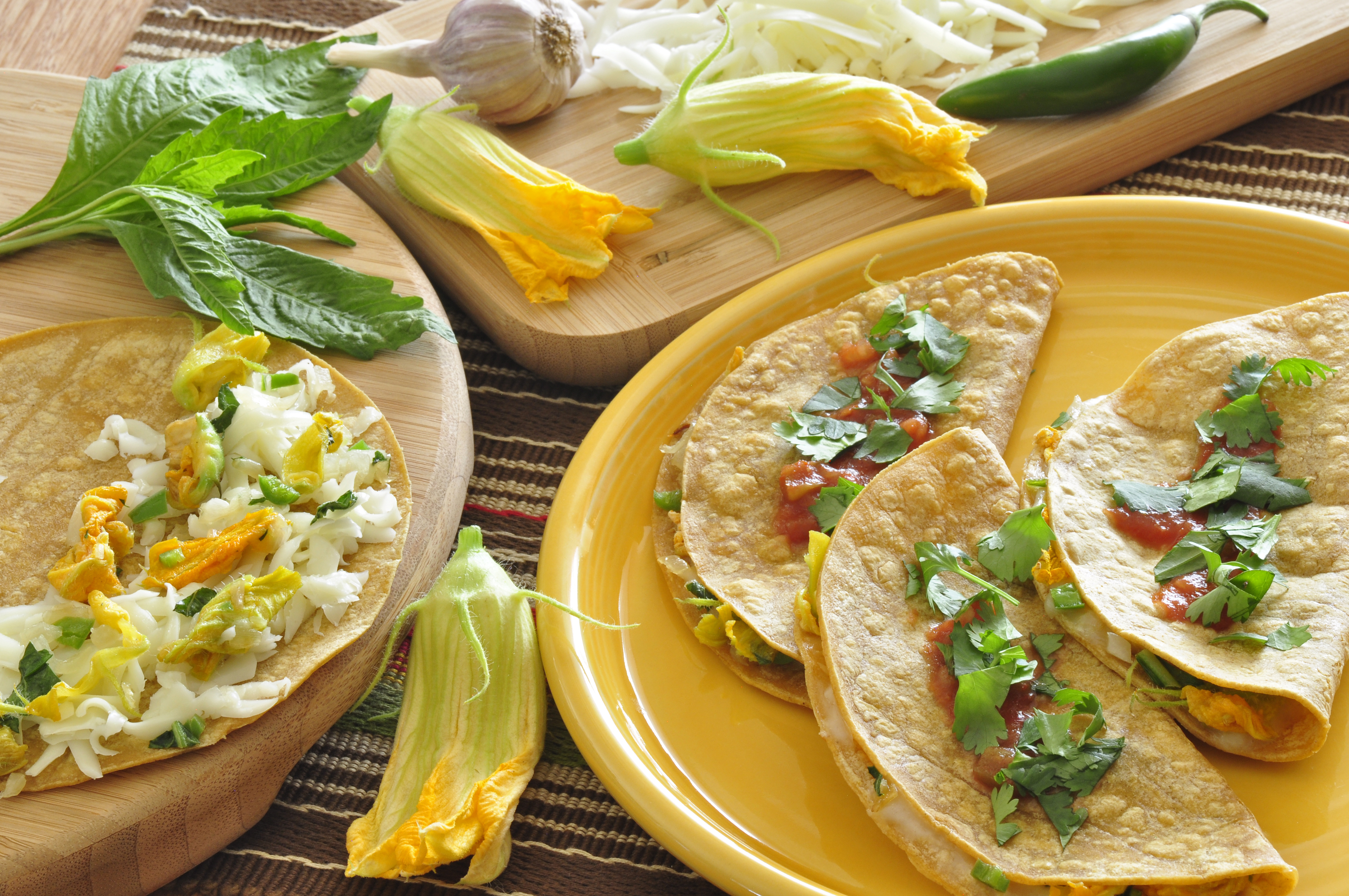 Did you know that you can eat the flowers from summer squash like zucchini? Just rinse them off and add raw flowers to salads or cook them in soups. You can also add them to quesadillas. Check out our Squash Blossom Quesadilla recipe for step-by-step directions!
Growing Zucchini
Are you interested in growing your own zucchini? Our gardening pages have tips and tricks to help you grow your own crop. Get basic info in our Summer Squash Tip Sheet. Find your growing zone and year-round gardening advice in our Gardening Calendar!