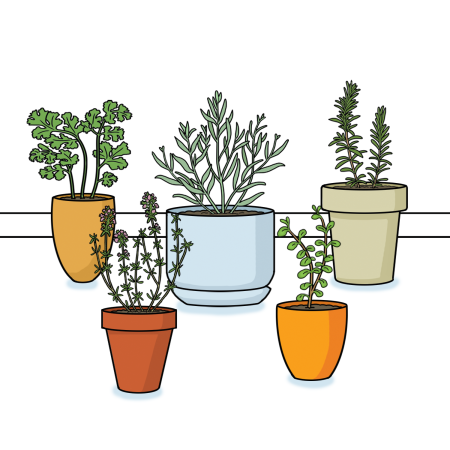 Try growing herbs indoors. Cilantro and oregano do not need a lot of sunlight.
It's not too late to plant garlic and onions, but this is the last chance this season!
Kale and chard may still be growing. Harvest them before a hard frost.
Did you know plant roots can be damaged from the dry cold? If it has not rained in more than a week, water your garden to protect the roots of your vegetables and ornamental plants. If you live where there is already snow, then you should not need to water. The snow acts like a mulch!
Watch for slugs and rodents in the garden. Use slug baits and rat traps to remove pests.
Kids Can!
Show kids that gardening is year round! Some herbs, like parsley and chives, and flowers, like begonias and impatiens, do great with minimal light.
Where is your garden?
Oregon has four growing regions. Choose vegetable varieties and planting dates suitable to the growing conditions in your area: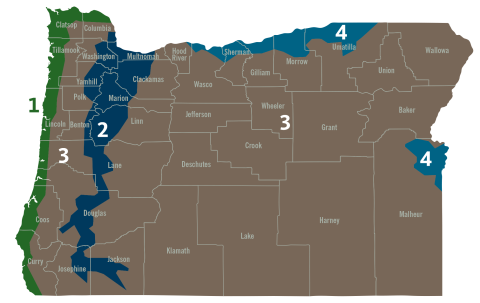 Oregon coast:

cool, long season of 190 to 250 days.

Western valleys:

150 to 250 day season; warm days, cool nights; length of season varies year to year.

High elevations:

short growing season of 90 to 120 days; frost can occur during any month.

Columbia and Snake River valleys:

120 to 200-day season; hot days, warm nights; length of season fairly well defined.