Baked Berry Oatmeal - Enjoy Raspberries and Blackberries
Ingredients:
2 cups old fashioned rolled oats
1 teaspoon baking powder
1 teaspoon cinnamon
¼ teaspoon salt
2 eggs
½ cup brown sugar
1½ teaspoons vanilla
2 cups nonfat or 1% milk
Savannah
Thu, 03/25/2021 - 12:41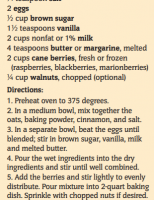 Store Well Waste Less - Oats
How to store Oats:
Store oats in tightly covered containers to keep out moisture and insects.
Keep in a cool, dark, dry cupboard. Quality is best when used in 3 to 6 months.
To store for up to a year, package well and keep in the refrigerator or freezer.
Anonymous (not verified)
Fri, 03/06/2020 - 16:36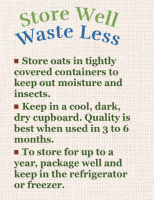 Shop and Save - Oats
Tips on how to save money on oats:
Compare package sizes for the lowest cost per ounce.
Bulk oats may cost less than packaged oats.
Oats should smell faintly sweet or have no smell. Avoid oats that have an unpleasant or musty smell.
Anonymous (not verified)
Fri, 03/06/2020 - 16:36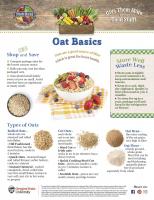 Types of Oats
Rolled Oats - whole oats are steamed and rolled into flakes
Old Fashioned - thick flakes; has the most texture; cooks in 5 minutes
Quick Oats - steamed longer and rolled thinner; softer texture; cooks in 1 minute
Anonymous (not verified)
Fri, 03/06/2020 - 16:36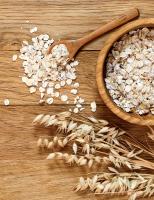 Kids Can - Oats
When kids help make healthy food, they are more likely to try it.
Show kids how to:
wash veggies under cool running water.
measure liquid ingredients.
cut green onions with kitchen scissors.
grate cheese.
Anonymous (not verified)
Fri, 03/06/2020 - 16:36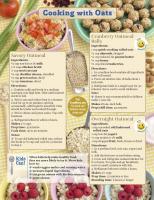 New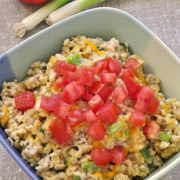 Subscribe to oats