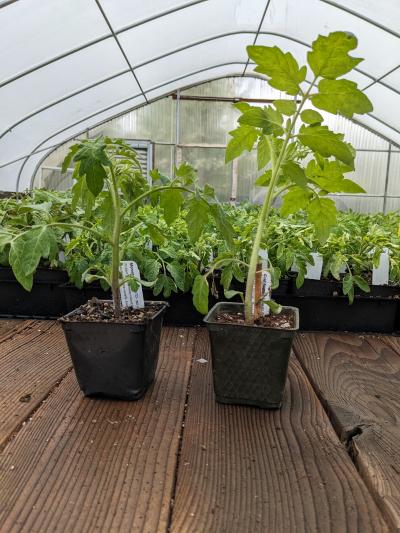 These two tomato seedlings were started at the same time and are the same variety, Momotaro, a great Japanese tomato. The shorter plant has gotten more light, but they should both do well once they are in the ground. 
—Rosalind, Benton County Master Gardener volunteer
…
You can visit the Benton County Fairgrounds Demonstration Garden. Master Gardener volunteers are there working on Wednesdays, 9-11am, but the garden is always open. 110 SW 53rd St. Corvallis, OR 97333. Enter from 53rd St. The garden is on the south side of the fairgrounds, by the chain link fence, on the south side of the Floral Courtyard.