Growing Radishes in the Garden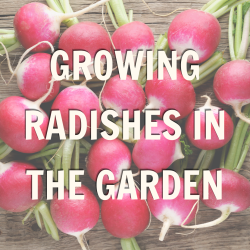 Growing Radishes in the Garden
It's late summer, but that doesn't mean it's time to put your garden to bed! If you live in eastern or coastal Oregon or the Willamette Valley, it's not too late to grow radishes. They thrive in cooler temperatures and can even tolerate frost. Planted now, they'll add a boost of flavor and crunch to your fall meals.
Growing Radishes: Quick and Easy
Radishes are easy and quick to grow from seed.  This makes them a great option for beginning gardeners. What's more, you can grow them in the ground, raised beds or containers.
If you're using containers, make sure they're at least 6 inches deep and have holes for drainage. Radishes like moist soil, so keep it evenly damp but not soaking wet.  For tastier radishes, move containers to cooler spots on hot days.
Plant radish seeds by sprinkling them over damp soil and covering them with at least half an inch of soil. If it's early in your growing season, don't plant all your seeds at once. Keep some to plant every 10 days for ongoing harvest. After the seeds sprout and the seedlings grow a second set of leaves, thin them out, leaving 1 or 2 inches between each. Thin radishes by snipping the extra seedlings with small scissors at the base of the soil.
Insider Tip from an OSU Extension Master Gardener: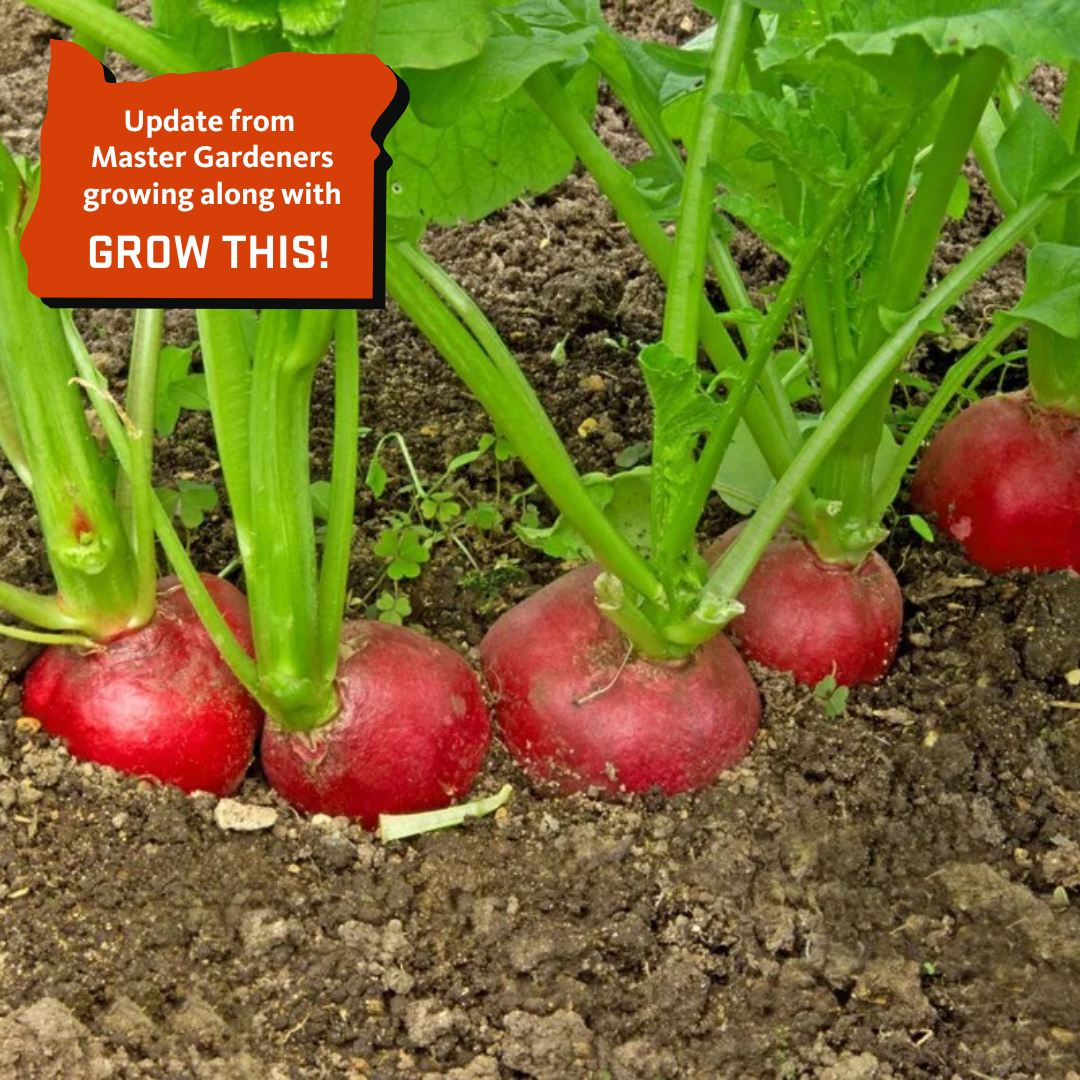 Let's get an insider tip from Val, an experienced gardener participating in Food Hero's Grow This! gardening challenge. Val is from the Harvest Moon Garden in Coquille: *
"Radishes sprout very quickly, making them good candidates for children to grow and for beginning gardeners . . . They take 25 to 45 days to mature unless you're growing Daikon radishes, which take much more time. As they grow, water regularly, keeping the soil moist. Radishes can be forgiving if you miss a watering." 
Val suggests checking your radishes' growth regularly: "Radishes left in the ground too long sometimes sort of explode, as if the insides were bigger than the skin. They will get hotter or spicier the longer they're in the soil, sometimes to a point where they're inedible. They also get woody or pithy. The center gets tough or mealy and hollows out."
Harvesting Radishes: When and How
Radishes are ready to pick 3 to 6 weeks after planting. Look at the seed packet for the estimated days to harvest for your variety. If the right number of days have passed try harvesting one radish to check the size. Gently pull on the base of the green leaves near the soil. If it's a usable size, try harvesting more. As Val mentioned, leaving radishes in the ground too long can make them crack or get spongy or too hot to eat.
How to Store
After picking, rinse and dry the radish roots and greens. Cut the greens from the roots and refrigerate them in separate containers. You can eat the greens raw or cooked. It's best to eat them within 3 days. The radish roots last longer, up to 2 weeks.
From the Garden to the Table: Delicious Radish Recipes to Try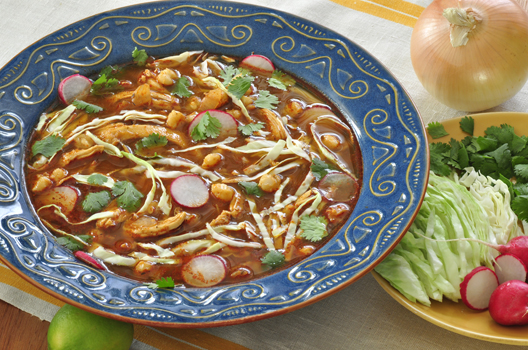 Get creative with radishes! Top salads, sandwiches, tacos or stews with sliced radishes for an extra punch of flavor and crunch.  You can also roast radishes or add them to a stir-fry for a mellow and sweet flavor. Here are some fun recipes to try:
Braised Radishes: Enjoy warm and tender radishes with a mellow flavor and a hint of sweetness.
Pozole with Chicken: Dive into a flavorful stew made with hominy, red chile sauce and shredded chicken. Topped with your choice of lime juice, shredded lettuce or cabbage, sliced radishes, chopped onion, cilantro, or avocado.  This recipe was developed by the OSU Extension Latin Heritage Workgroup.
Radish and Cucumber Salad: Combine crisp cucumbers, earthy radishes, creamy yogurt and flavorful garlic for a refreshing side dish.
With these tips you're all set to grow, harvest and enjoy radishes. Happy gardening!
For more information about growing radishes in Oregon, check out the Food Hero Growing in Oregon Radishes Tip Sheet
* This is an update from Val at the Harvest Moon Garden in Coquille. Master Gardeners are growing along for the 2023 Food Hero Grow This! Gardening challenge. Thousands of Oregonians have received their seeds from Food Hero, and OSU Master Gardener volunteers are growing along right beside you to share updates and growing tips. You can visit the Harvest Moon Garden on Saturdays from 12pm-2pm at 180 N. Baxter Street in Coquille.