Kids and Radishes
Radishes are great vegetables for kids to grow! Here are some basic tips on planting radish seeds:
❁ Sprinkle seeds thinly over damp soil and cover with at least ½ inch of soil.
❁ Water seeds well after planting, and keep them moist until they sprout.
Savannah
Wed, 03/24/2021 - 23:34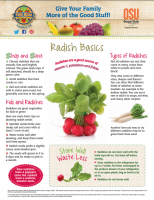 Not all radishes are red; they come in many colors from white to purple and even black!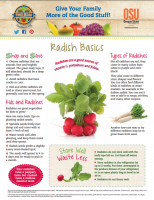 ❁ Choose radishes that are smooth, firm and brightly colored. The green leafy tops, if still attached, should be a deep green color.
❁ Avoid radishes that have cracks or cuts.
❁ Red and white radishes are sold in stores year-round, but generally cost less in the spring.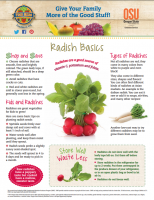 Subscribe to radish