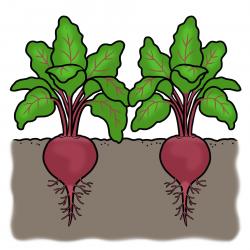 Days to Germination
8 to 10 days*
Best Container Size
12 inches or bigger
Directions
Sow the seeds directly in the garden as soon as the soil can be worked. After planting, press down, covering with soil firmly. Beets grow best in plenty of sun and well-drained soil. Harvest when the roots are 3 inches in diameter. 
Water regularly to prevent the soil from drying out. Before harvesting, try soaking the soil to make the beets easier to dig out.
Growing Tips
The small, thin green leaves on top make delicious greens. Beets can be grown repeatedly throughout the season.
These seeds are easy to sow, with a fun colored coating to help them germinate. However, coating adds a few days to germination time compared to uncoated seeds.
Last updated: Jun 19, 2020