Sunflowers: Summertime Mix F1 and Teddy Bear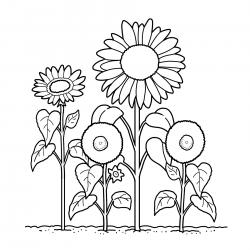 Summertime Mix F1 is a mixture of different colors and sizes as well as single-stemmed and branching sunflowers. Teddy Bear sunflowers are shorter and great for containers, garden borders and bouquets.
Days to Germination
7 to 14 days
Plant Spacing
2 feet for Summertime Mix and 10 to 12 inches for Teddy Bear
Flower Height
4 to 5 feet for Summertime Mix and 2 to 3 feet for Teddy Bear
Directions
Sow the seeds directly outside in the spring after all danger of frost is past. Choose a sunny location. Or start your seeds indoors 4 to 6 weeks before the last spring frost. These sunflowers like rich, moist, but well-drained soil. They do not like to be over-fertilized. Water well when growing. Once mature, both varieties are drought tolerant.
Last updated: May 18, 2021