Strawberries - seed packet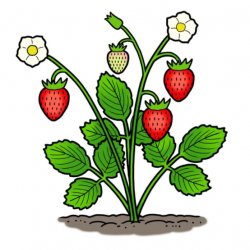 Days to Germination
9 to 12 days*
Days to Harvest
90 to 110 days
Best Container Size
14 inches or larger
Directions
Start the seeds indoors near a sunny window 5 to 8 weeks before transplanting to the garden when all danger of frost is past. Or sow the seeds directly in the garden in full sun when all danger of frost is past and the soil is warm. 
Growing Tips
Seeds will germinate best between 65 and 75 degrees F. For better luck with germination, freeze the seeds for 2 to 4 weeks in an airtight container or sealed plastic bag. Remove the container or bag from the freezer. Wait until it has reached room temperature before opening it and planting the seeds.
*These seeds are easy to sow, with a fun color coating that helps them germinate. However, the coating adds a few days to the germination time as compared to uncoated seeds.
Last updated: Oct 27, 2020