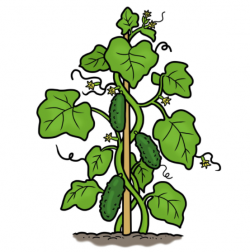 Days to Germination
8 to 10 days
Best Container Size
12 inches or larger
Directions
Sow the seeds directly in the garden in a sunny location with well-drained soil after all danger of frost is past and the ground is warm. For smaller gardens, plant the seeds alongside a fence or trellis. Plant at 3-week intervals up to midsummer for fresh cucumbers all season. Pick when 6 to 8 inches long.
Growing Tips
Cucumbers need lots of sunshine and water. Keep weeds to a minimum with a straw or leaf mulch.
*These seeds are easy to sow, with a fun color coating that helps them germinate. However, the coating adds a few days to the germination time as compared to uncoated seeds.
Last updated: Oct 27, 2020