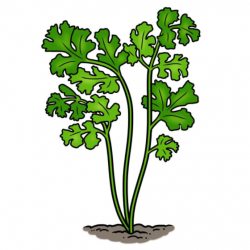 These seeds are for growing the cilantro plant; however, the seeds themselves are coriander!
Days to Germination
7 to 10 days*
Best Container Size
12 inches or larger
Directions
Sow the seeds directly in the garden, preferably in full sun, after all danger of frost is past and the soil is warm (preferably 70 degrees F). Water regularly to keep the soil from drying out.
Growing Tips
Once the weather gets hot, make sure to harvest the leaves regularly. Hot weather will make the plant bolt. This means it will make flowers for producing seeds rather than leaves.
In late summer, you can harvest the coriander seeds! Cut the ripe seed heads and spread them on trays to dry in the sun. Remove the seeds by hand and store them in jars.
*These seeds are easy to sow with a fun color coating that helps them germinate. However, the coating adds a few days to the germination time as compared to uncoated seeds.
Last updated: Oct 27, 2020