California Wonder and Bell Color Mix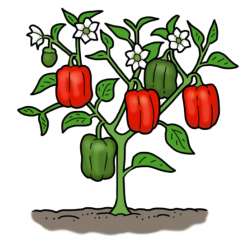 Days to Germination
10 to 12 days
Days to Harvest
70 to 80 days
Best Container Size
12 inches or larger
Directions
Start the seeds indoors in full sunlight 8 weeks before planting outdoors. Keep the seeds moist. Transplant the seedlings to the garden when they are 3 inches tall. Or sow the seeds directly in the garden in a sunny location after all danger of frost is past. Begin using a balanced fertilizer when the plants are 6 inches tall to increase production.
Growing Tips
Plant hot and sweet peppers in separate areas to avoid cross-pollination. Pick peppers regularly for increased yields.
*These seeds are easy to sow, with a fun color coating that helps them germinate. However, the coating adds a few days to the germination time as compared to uncoated seeds.
Last updated: Oct 27, 2020