Jubilee, Crimson Sweet , Charleston Gray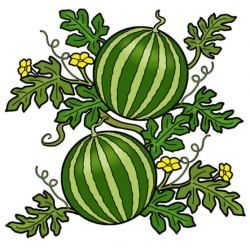 Days to Germination
6 to 8 days
Days to Harvest
85 days (Jubilee will need 95 days.)
Directions
Start the seeds indoors near a sunny window 4 weeks before transplanting to the garden. Be sure not to disturb the roots during transplanting. Or sow the seeds directly in the garden in full sun when all danger of frost is past and the soil is warm.
Try making a small hill about 6 to 12 inches tall for the seeds or seedlings to start in and the plants to grow down from.
Water regularly to keep the soil from drying out. Watermelons love water.
Growing Tips
Choose a site with good drainage and air circulation.
Watermelons are ready to harvest when: the stem begins to turn brown and dry; the skin on the underside turns yellow; and a thump with your knuckles makes a hollow sound.
Last updated: Oct 27, 2020