Iceberg Lettuce- seed packet
Parris Island Cos , Iceberg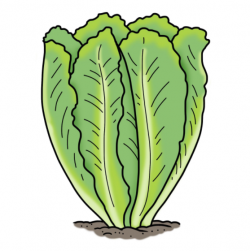 Days to Germination
7 to 10 days
Best Container Size
12 inches or larger
Directions
Sow the seeds directly in the garden as soon as the soil can be made fine and loose. Plant them every 6 inches, covering them firmly with soil.
Lettuce needs plenty of moisture. Water regularly to keep the soil from drying out; however, overwatering or lack of air circulation will cause the leaves to rot.
As the plants begin to crowd, pick individual leaves regularly to eat. For the best flavor, pick them young. Harvest a few leaves at a time to continue growth, or harvest the entire plant.
Growing Tips
Lettuce is a great cold weather crop. Grow it in the spring and early summer, or save it for the fall. Fall lettuce crops may have to be started indoors, since lettuce has a difficult time germinating in hot weather.
Hot weather or too much direct summer sunlight will cause lettuce leaves to become bitter. Shade the plants with a cloth on hot summer days. 
Parris Island Cos withstands warm weather better than most other varieties.
*These seeds are easy to sow, with a fun color coating that helps them germinate. However, the coating adds a few days to the germination time as compared to uncoated seeds.
Last updated: Oct 27, 2020