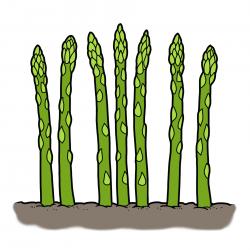 Days to Germination
14 to 21 days
Best Container Size
Containers are not suggested for asparagus
Directions
Start the seeds indoors, in the spring, 12 to 14 weeks before planting outdoors. Keep the seeds moist and in full sunlight. Transplant when 3 to 5 inches tall. After 1 year, transplant to a permanent location where the plants can grow undisturbed. Harvest the first crop after 3 years, then every spring.
Water regularly to keep the soil from drying out.
Growing Tips
For the best flavor, harvest when the spears are pencil-thin and the buds on the tops form sharp points.
*These seeds are easy to sow, with a fun color coating that helps them germinate. However, the coating adds a few days to the germination time as compared to uncoated seeds.
Last updated: Jun 17, 2020