Siberian, Red Russian and White Russian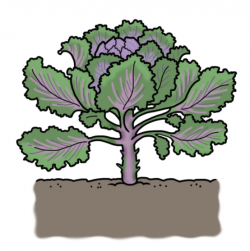 Days to Germination
8 to 12 days
Planting Depth
1/4 to 1/2 inch
Best Container Size
12 inches or larger
Directions
Sow the seeds directly in the garden as soon as the ground can be worked. Place one seed every 12 inches. Cover with soil. Harvest side leaves as needed at 6 to 8 inches in length.
Growing Tips
Make several pickings during the late spring and early summer before hot weather. Sow again in midsummer for a fall crop. A light fall frost makes the pleasant flavor of the leaves even better. Bake them for tasty chips.
*These seeds are easy to sow, with a fun color coating that helps them germinate. However, the coating adds a few days to the germination time as compared to uncoated seeds.
Last updated: Oct 27, 2020