Kids Can - Rice!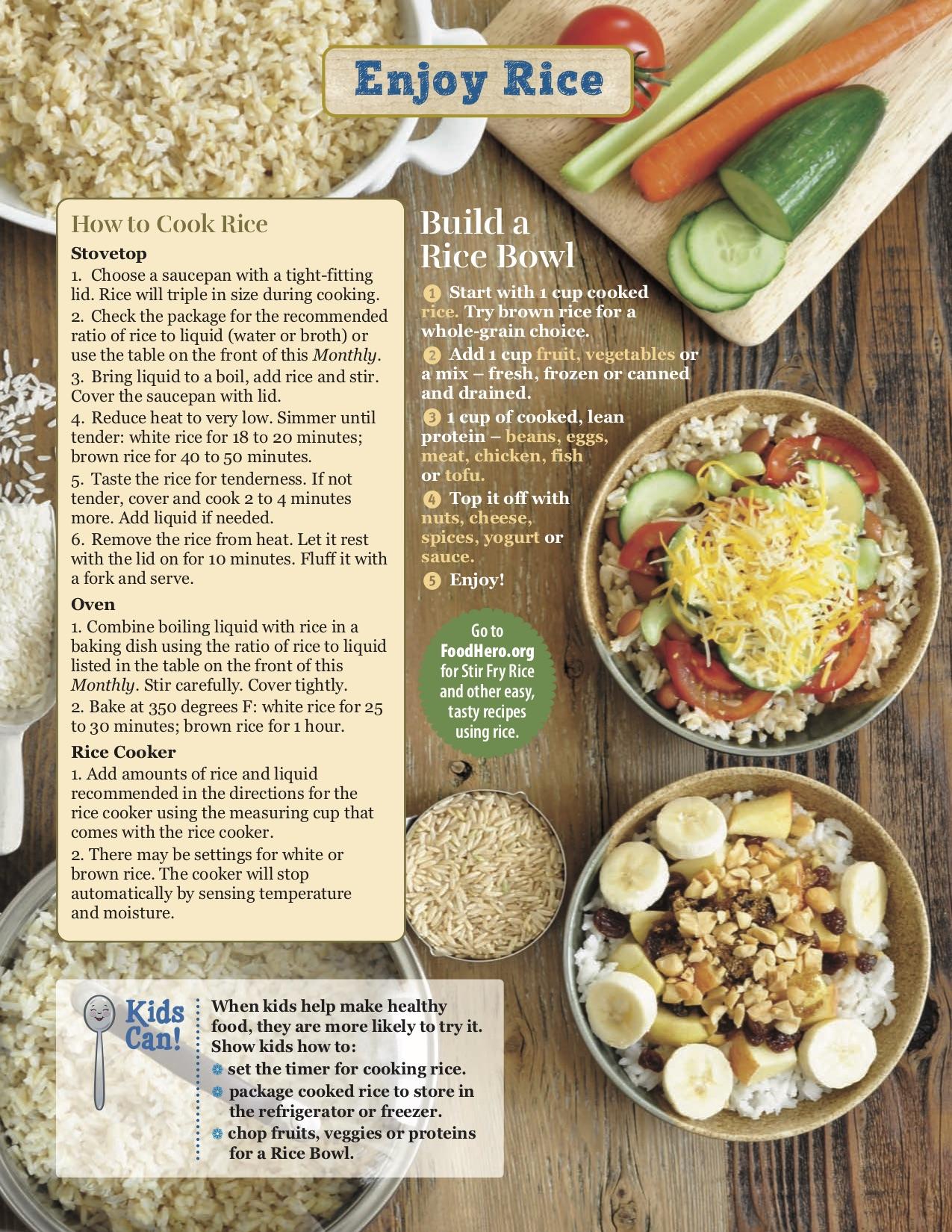 When kids help make healthy food, they are more likely to try it. Show kids how to :
❁ set the timer for cooking rice.
❁ package cooked rice to store in the refrigerator or freezer.
❁ chop fruits, veggies or proteins for a rice bowl.