Kids Can - Strawberries!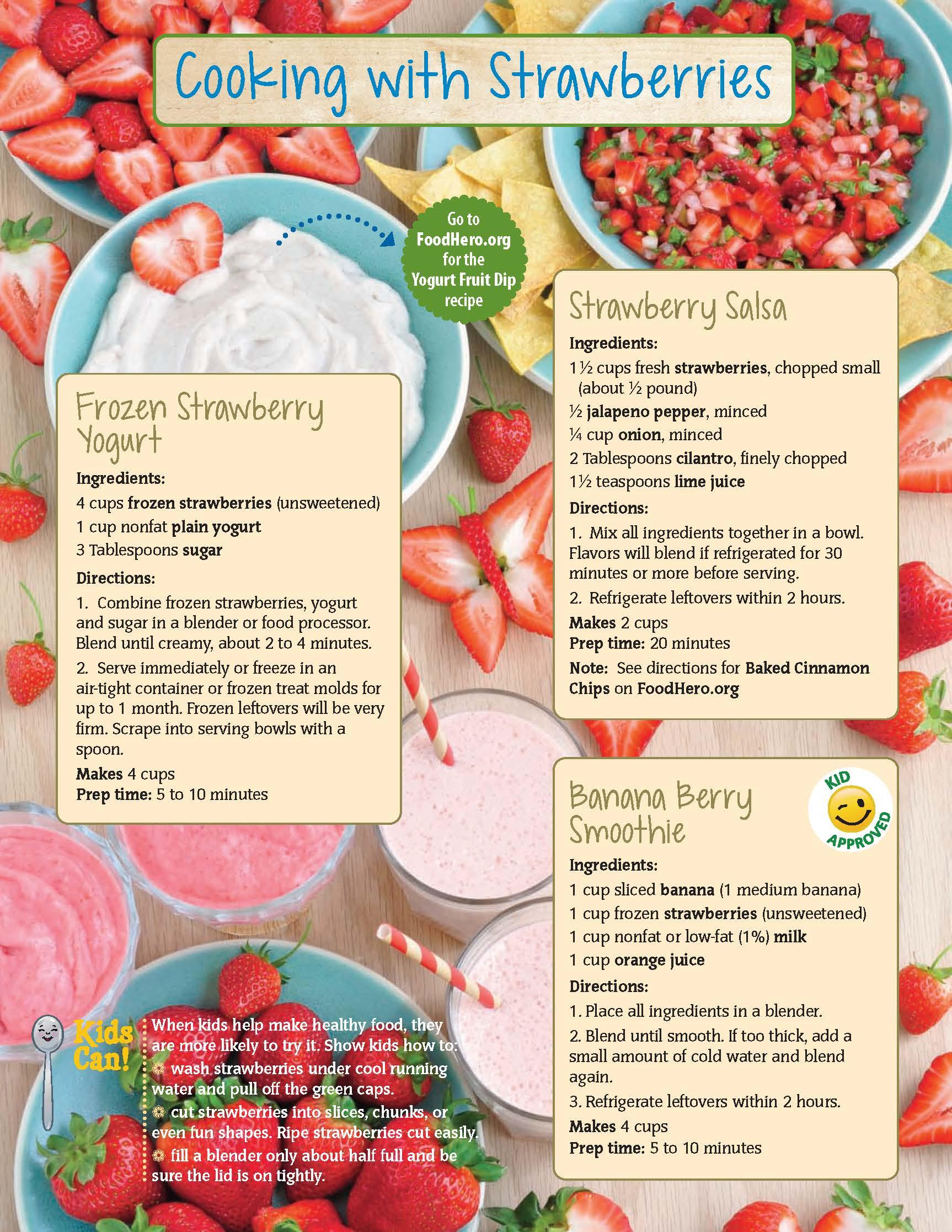 When kids help make healthy food, they are more likely to try it. Show kids how to:
❁ wash strawberries under cool running water and pull off the green caps.
❁ cut strawberries into slices, chunks, or even fun shapes. Ripe strawberries cut easily.
❁ fill a blender only about half full and be sure the lid is on tightly.