Ingredients
1/2 pound lean ground beef (15% fat)

1 onion, diced

2 cloves garlic, minced

1 small zucchini, chopped

1 jar (24 to 26 ounces) tomato based pasta sauce

1/2 teaspoon dried basil

1/2 teaspoon dried oregano

1/4 teaspoon hot red pepper flakes (optional)

12 oz rotini pasta

2 ounces shredded cheddar cheese

6 ounces shredded mozzarella cheese
Directions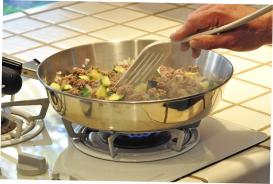 1

.
In a large skillet, cook the beef, onion, garlic and zucchini over medium-high heat (350 degrees in an electric skillet) until meat is browned and broken into pieces. Drain any fat.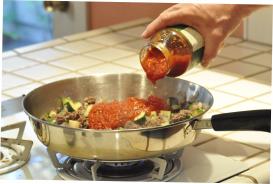 2

.
Add the pasta sauce, basil, oregano and red pepper flakes, if desired. Bring to a simmer and cook on medium low (275 degrees in an electric skillet) for 15 minutes.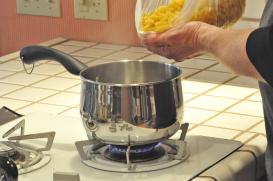 3

.
Cook the pasta in boiling water according to package directions.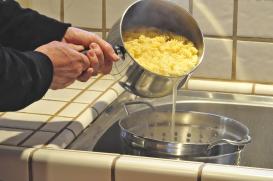 4

.
Drain the pasta.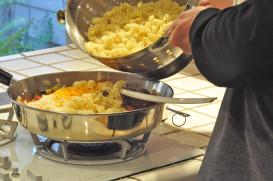 5

.
Add pasta to the sauce in the skillet. Stir in the cheese and cover until the cheese is melted.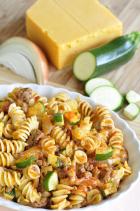 6

.
Refrigerate leftovers within 2 hours.