Lentils- Store Well Waste Less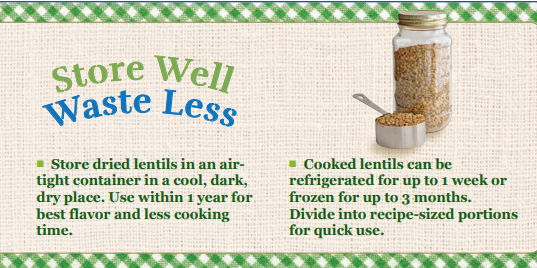 ■ Store dried lentils in an airtight container in a cool, dark, dry place. Use within 1 year for best flavor and less cooking time.
■ Cooked lentils can be refrigerated for up to 1 week or frozen for up to 3 months. Divide into recipe-sized portions for quick use.