Kids Can - Split Peas!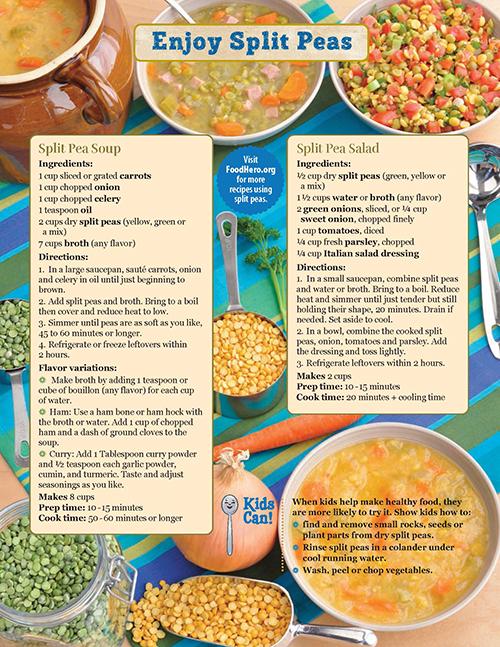 When kids help make healthy food, they are more likely to try it. Show kids how to:
❁ find and remove small rocks, seeds or plant parts from dry split peas.
❁ Rinse split peas in a colander under cool running water.
❁ Wash, peel or chop vegetables.