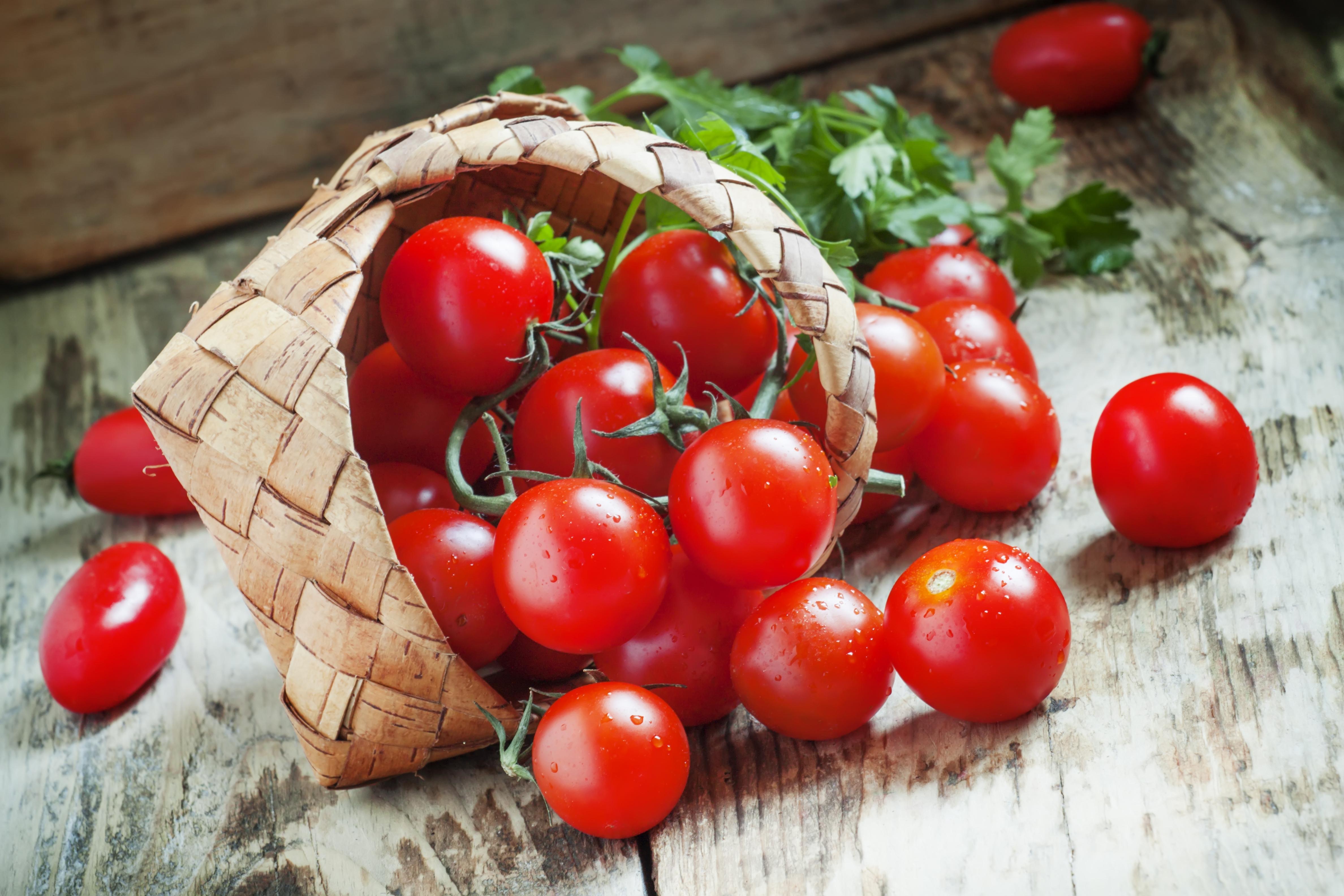 Red round tomatoes are the most common; size can vary from 2 inches across to much larer.
Cherry, grape and pear tomatoes are small (bite size) with a variety of shapes and colors.
Roma (Italian or Plum) tomatoes are oval in shape, usually red, and commonly used for canning and making tomato sauce and paste.