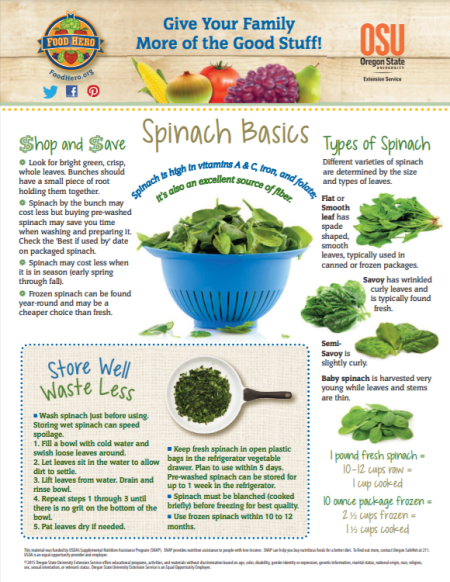 Different varieties of spinach are determined by the size and types of leaves.
Flat or Smooth leaf has spade shaped, smooth leaves, typically used in canned or frozen packages.
Savoy has wrinkled curly leaves and is typically found fresh.
Semi-Savoy is slightly curly.
Baby spinach is harvested very young while leaves and stems are thin.