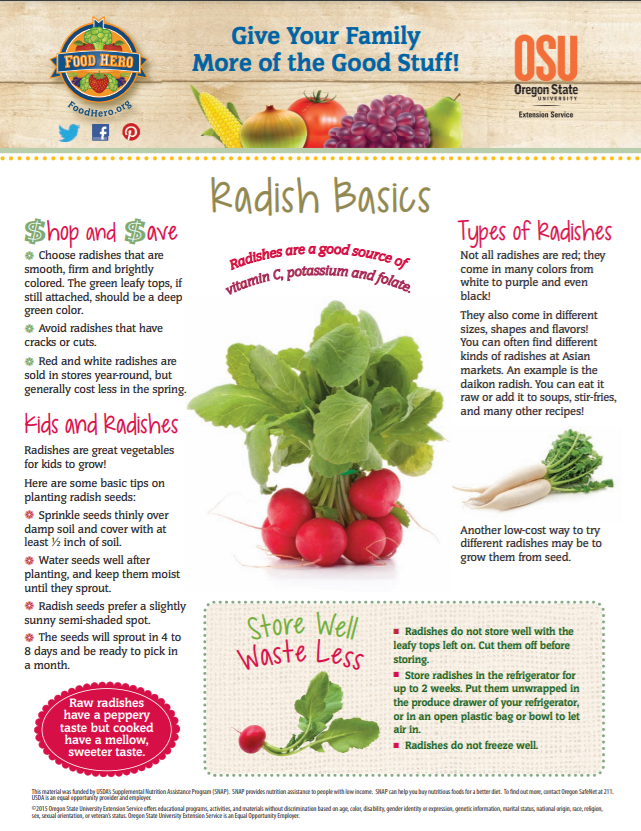 Not all radishes are red; they come in many colors from white to purple and even black!
They also come in different sizes, shapes and flavors! You can often find different kinds of radishes at Asian markets. An example is the daikon radish. You can eat it raw or add it to soups, stir-fries, and many other recipes! 
Another low-cost way to try different radishes may be to grow them from seed.