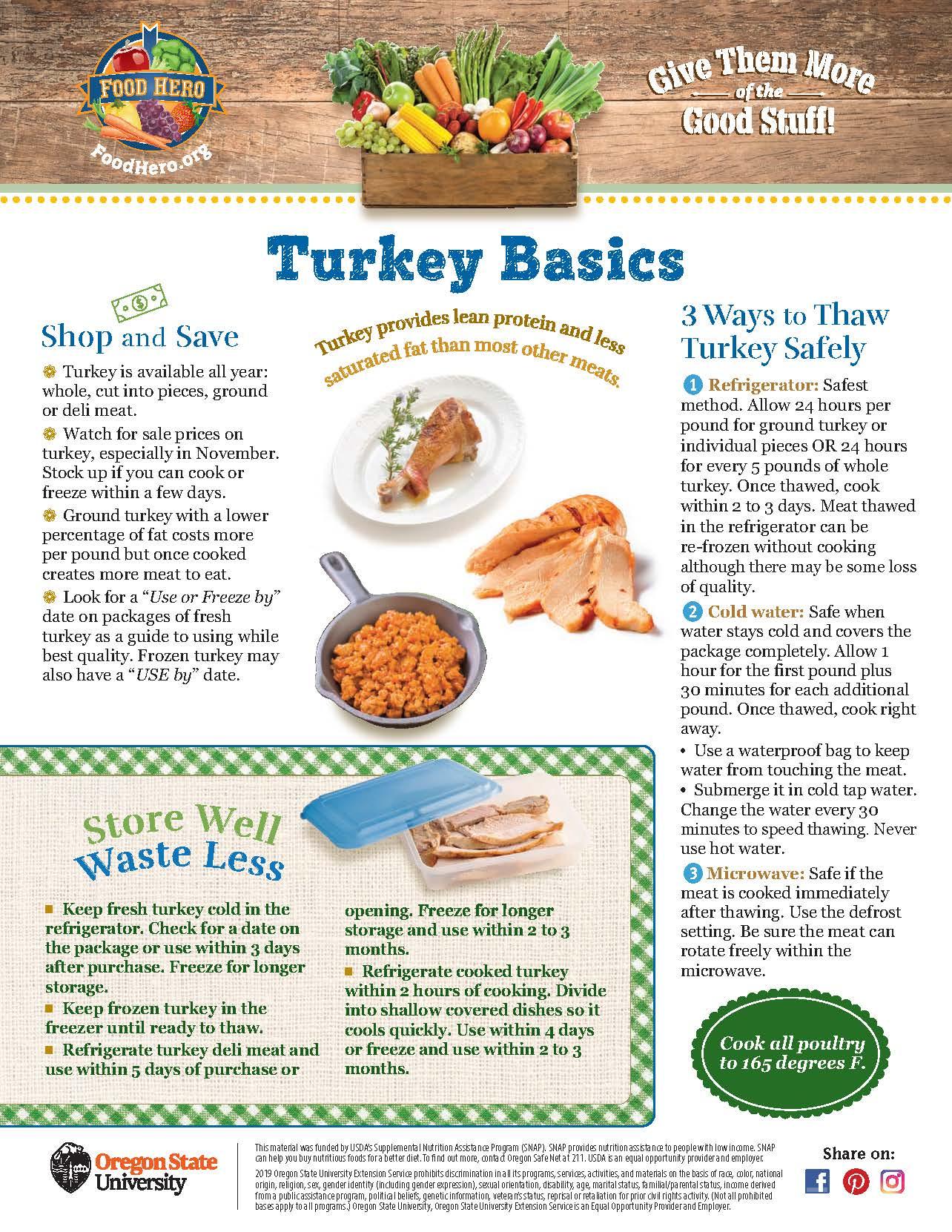 ❁ Turkey is available all year: whole, cut into pieces, ground or deli meat.
❁ Watch for sale prices on turkey, especially in November. Stock up if you can cook or freeze within a few days.
❁ Ground turkey with a lower percentage of fat costs more per pound but once cooked creates more meat to eat.
❁ Look for a "Use or Freeze by" date on packages of fresh turkey as a guide to using while best quality. Frozen turkey may also have a "USE by" date