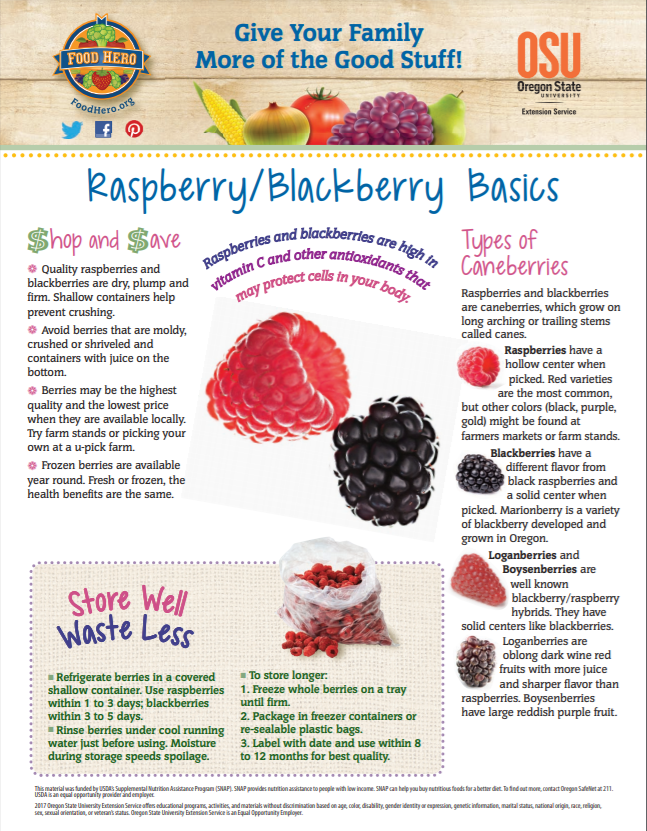 ❁ Quality raspberries and blackberries are dry, plump and firm. Shallow containers help prevent crushing.
❁ Avoid berries that are moldy, crushed or shriveled and containers with juice on the bottom.
❁ Berries may be the highest quality and the lowest price when they are available locally. Try farm stands or picking your own at a u-pick farm.
❁ Frozen berries are available year round. Fresh or frozen, the health benefits are the same.