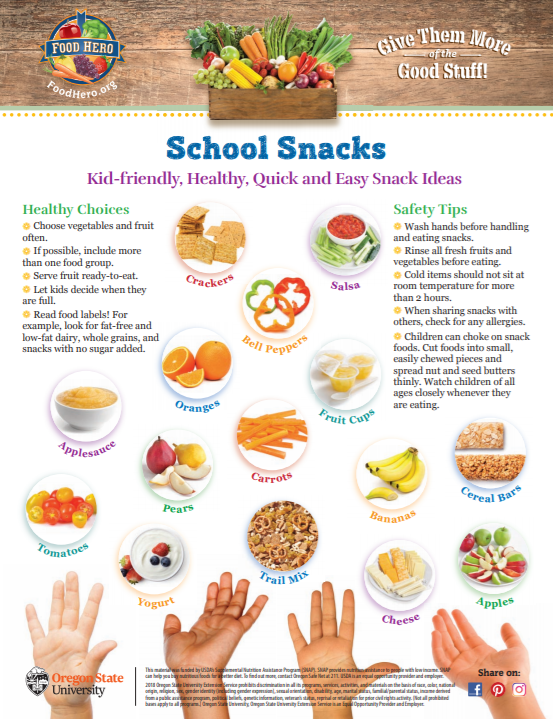 ❁ Wash hands before handling and eating snacks.
❁ Rinse all fresh fruits and vegetables before eating.
❁ Cold items should not sit at room temperature for more than 2 hours.
❁ When sharing snacks with others, check for any allergies.
❁ Children can choke on snack foods. Cut foods into small, easily chewed pieces and spread nut and seed butters thinly. Watch children of all ages closely whenever they are eating.