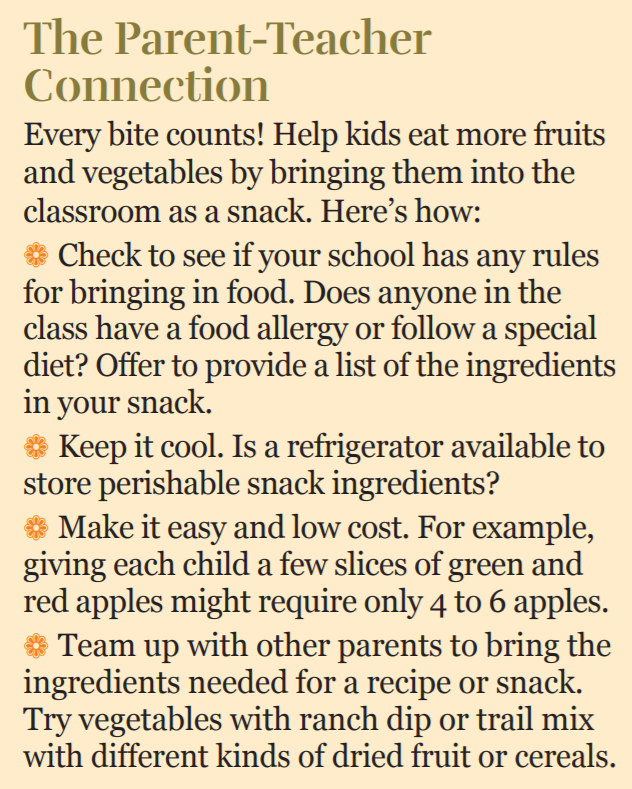 Every bite counts! Help kids eat more fruits and vegetables by bringing them into the classroom as a snack. Here's how:
❁ Check to see if your school has any rules for bringing in food. Does anyone in the class have a food allergy or follow a special diet? Offer to provide a list of the ingredients in your snack.
❁ Keep it cool. Is a refrigerator available to store perishable snack ingredients?
❁ Make it easy and low cost. For example, giving each child a few slices of green and red apples might require only 4 to 6 apples.
❁ Team up with other parents to bring the ingredients needed for a recipe or snack. Try vegetables with ranch dip or trail mix with different kinds of dried fruit or cereals.