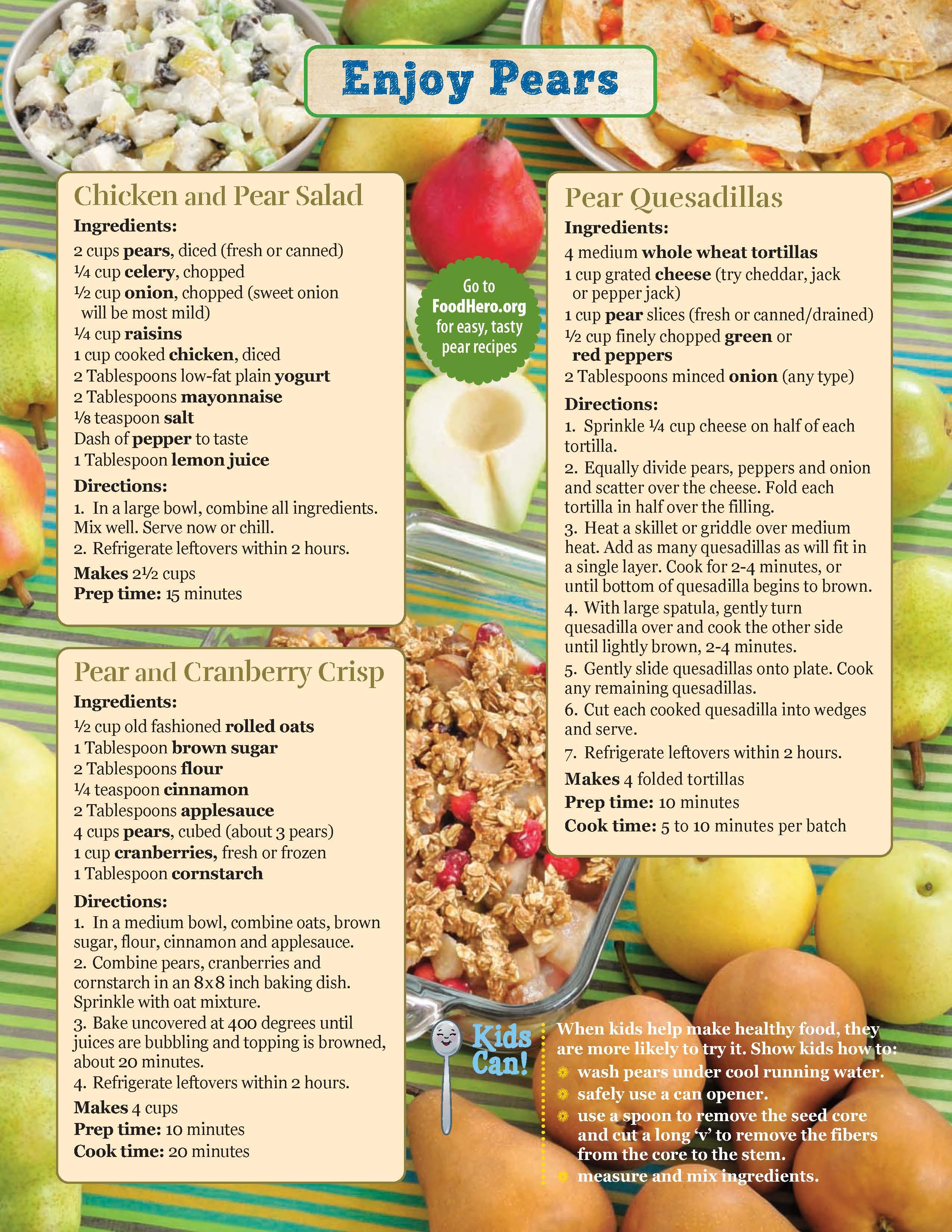 When kids help make healthy food, they are more likely to try it.
Show kids how to:
❁ wash pears under cool running water.
❁ safely use a can opener.
❁ use a spoon to remove the seed core and cut a long 'v' to remove the fibers from the core to the stem.
❁ measure and mix ingredients