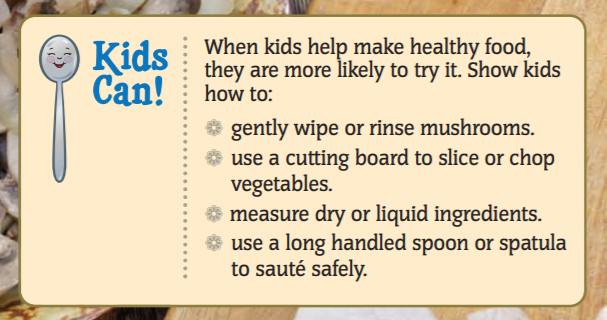 When kids help make healthy food, they are more likely to try it. Show kids how to:
❁ gently wipe or rinse mushrooms.
❁ use a cutting board to slice or chop vegetables.
❁ measure dry or liquid ingredients.
❁ use a long handled spoon or spatula to sauté safely.