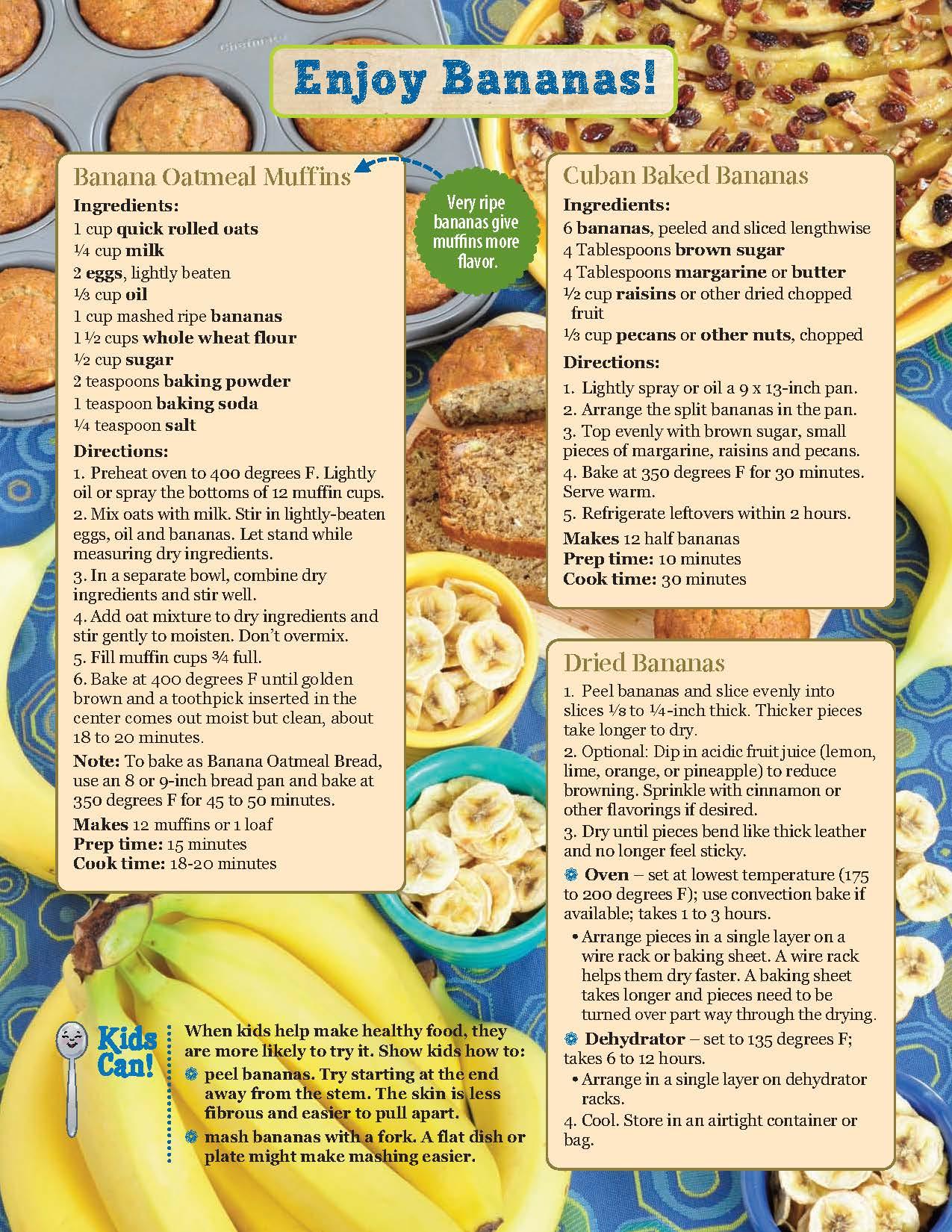 When kids help make healthy food, they are more likely to try it. Show kids how to:
❁ peel bananas. Try starting at the end away from the stem. The skin is less fibrous and easier to pull apart.
❁ mash bananas with a fork. A flat dish or plate might make mashing easier.