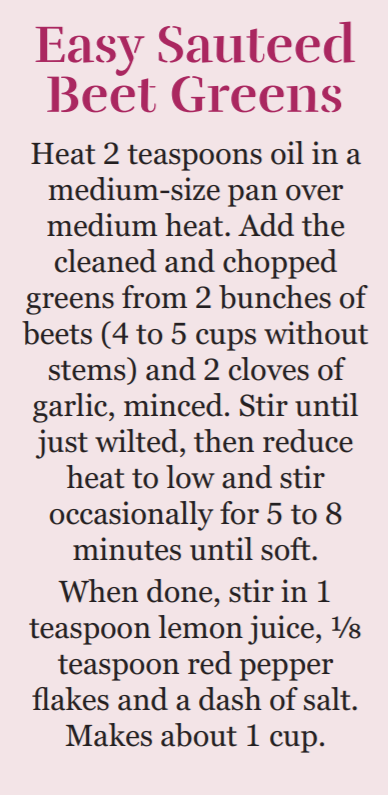 Heat 2 teaspoons oil in a medium-size pan over medium heat.
Add the cleaned and chopped greens from 2 bunches of beets (4 to 5 cups without stems) and 2 cloves of garlic, minced.
Stir until just wilted, then reduce heat to low and stir occasionally for 5 to 8 minutes until soft. When done, stir in 1 teaspoon lemon juice, ⅛ teaspoon red pepper flakes and a dash of salt.
Makes about 1 cup.