Corn & Tomato Salad
Tips
Notes
Kids Can!
Video: How to Cut Tomatoes
Recipe Notes
One large ear of corn makes about 1 cup of cut corn.
Try cilantro instead of basil. Add chopped green or red peppers or zucchini.
Serve this salad as a side dish or use as a filling for tacos, burritos or wraps.
Make your own nonfat salad dressing by placing the ingredients below in a jar. Cover jar and shake well before adding to salad:
5 Tablespoons apple juice
2 Tablespoons wine or cider vinegar
1 Tablespoon lemon juice
1 garlic clove, minced or 1/4 teaspoon garlic powder
1/2 teaspoon each: onion powder, dried basil and dried oregano
1/8 teaspoon salt and pepper
1/8 teaspoon brown or yellow mustard
When kids help make healthy food, they are more likely to try it.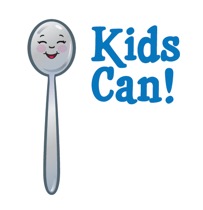 Show kids how to:
pull the husks off corn.
measure ingredients.
wash and chop vegetables.
Ingredients
1 3⁄4 cups
corn, (fresh cooked, frozen or canned and drained)
3
small tomatoes, diced (1 1/2 cups)
1⁄3 cup
fat-free Italian salad dressing
1⁄4 cup
minced fresh basil
Directions
Combine all ingredients in a medium bowl.
Serve at room temperature or chilled.
Refrigerate leftovers within 2 hours.
Notes
One large ear of corn makes about 1 cup of cut corn.
Try cilantro instead of basil. Add chopped green or red peppers or zucchini.
Serve this salad as a side dish or use as a filling for tacos, burritos or wraps.
Make your own nonfat salad dressing by placing the ingredients below in a jar. Cover jar and shake well before adding to salad:
5 Tablespoons apple juice
2 Tablespoons wine or cider vinegar
1 Tablespoon lemon juice
1 garlic clove, minced or 1/4 teaspoon garlic powder
1/2 teaspoon each: onion powder, dried basil and dried oregano
1/8 teaspoon salt and pepper
1/8 teaspoon brown or yellow mustard
Last updated: 09/18/18